Heres some more shots of Rainbow series themed Sparky I showed off in my auction. Made for
xclairxaudenx
for an item trade.
I guess no one thought I made it since I didn't get any comments about him in my auction XD
Sparky is made completely out of minky, has embroidery details on his face, is completely handsewn AND he measures to 11 inches tall! Hes one of my biggest plushies to date! Check out the size difference from my pokedolls:


Same size as DX pika just not as fat XD
Sparky is based on the Pikachu World Rainbow series that just came out at the Japan Pokemon Center. I really loved the different styled plush, with their cool poses and cute slightly different faces. I wanted to do that for Sparky. :D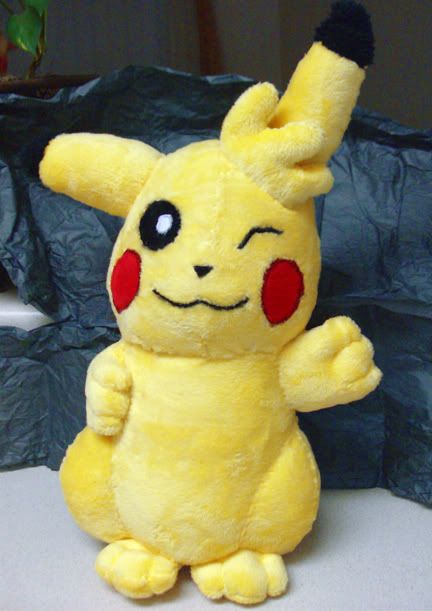 The side views look like completely different plush XD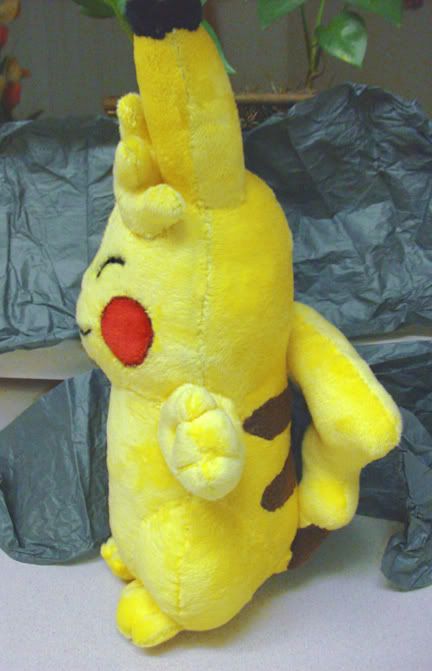 Here's a closeup of his little feeties, I had fun sewing those and his tail!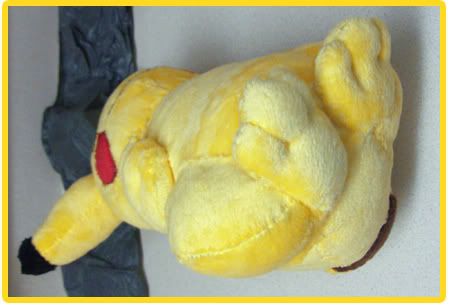 This is the first and only Sparky plush out there since he doesn't have an official one yet and no one has made him! One of a kind!
I'm really glad I could do this for xclairxaudenx.
<3
~Tara