GUIDELINES AND INFO:
Each piece will be $20 each. These are remarkably cheap compared to other commissions I do.
Take advantage of this offer!


Examples: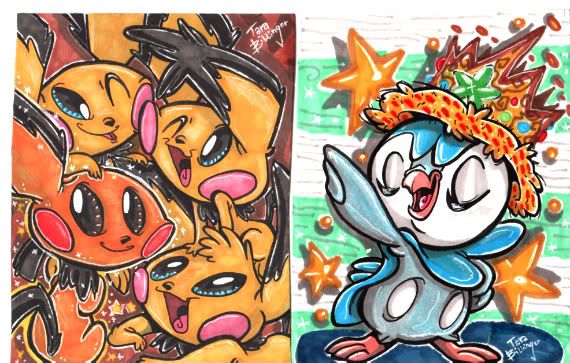 More Examples:

These are about 6 1/2 inches tall. (An ideal size for collections as told by the community)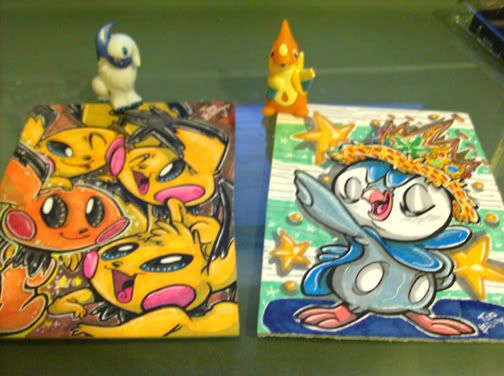 Here they are with Monroe, my Absol kid and Bellyflop my Floatzel kid for size comparison.
I can do shiny Pokemon and add any accessories or markings you wish. If they have a certain personality or gender feel free to tell me that too.


I can also do Pokemon Lines but it will be an extra $2. Or if you just have two favorite pokeys you'd like to see together whatever lol. My limit on these are 3 pokemon per piece unless they are small pokemon. I just want to make sure they will fit.

So, $2 extra if you want 2 pokemon or more to clear things up.

This will be a finished looking piece done with a prisma colored Markers, ink brush pens, colored pencil and gel pen. They are drawn on hard illustration board.

This is a rare opportunity to own a Tara Billinger Original, as I am not doing any other type of commission at the moment!


Last minute spots~
Will open if there are still people interested after the 10 spots are used up. I will have two extra spots for auction once this set fills up. They will get a spot in the next round once i finish.

These will be shipped to you and will be an awesome addition to any ones collections!

Shipping is $2 to US. And $5 for international shipping.

These will take quite a bit of time to do but I will be sure to post an update whenever possible. So please be patient.

I take PAYPAL only.

Thanks for looking and having an interest in my artwork! It feels really great to know the community supports my art and plush work. ^_^

Thanks for looking and I can't wait to see what I get to draw next!

<3333