Sup!? My name is Tara.
And this is my Pokemon only Live Journal!
This journal will showcase my collections, wants, ramblings, progress posts, art, sales and my
custom made plush that I plan to make/sell.
It will make things a lot easier for people from the community to find me.

I plan to post awesome pokemon updates here, with new art of my team and collections.
Be sure to watch me for frequent updates!

Please be sure to check out the links below for more info and goodies: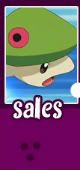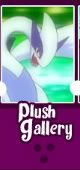 Help lead me to some of my major grails over on my ~Wants~ page!
Click the image above to be redirected.

My Collection Website Can Be Found HERE!


Thanks for stopping by!
~Tara